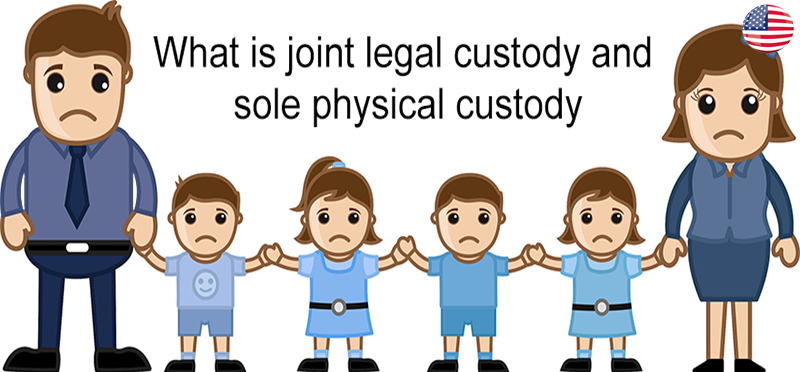 In the world on celebrity separation, it does not get bigger than this, our all-time most favourite couple Brad Pitt and Angelina Jolie are going to part their ways now. And according to news, she is going to have custody of all her six children.
Difference

This article will help you know the difference between joint legal custody and sole physical custody. It is very important to know your legal rights before taking any action.
One of the most heard phrases you know is "custody". It is very important for both the parent to understand each and every issue concerned with Custody very precisely.
There are two types of custody a parent can call for:
Joint legal custody and sole physical custody. In process of divorce, a family court judge will find out the aspects of how and to whom the custody of their children should be given.
Joint legal custody:
It means that both the parent have equal legal right to make a decision about their child's upbringing.
Pitt and Jolie case

In Pitt and Jolie case, it will be Jolie and Pitt both taking the decisions for their kids. If one has legal custody of their child then you are allowed to take the decision of your child's schooling, religion, medical, sports and housing.
Joint legal custody can be awarded to both the parents or to one parent depending upon the situations and judgement. Joint legal custody involves making important decisions for their child.
The main benefit of joint legal custody is that both the parents are involved in making decisions, which means that both parents influence necessary decisions in the child's upbringing which results in less negativity and bitterness between the parents.
Sole Physical Custody:
Jolie requested sole physical custody type, as she cannot rely on Pitt due to his alcohol and drug issues.
Sole physical custody means that the child shall inhabit with and will be under the supervision of one parent, the other parent have the right to visit their kids.
Physical custody involves the day-to-day care of a child and the decision of the child's residence. A parent who has physical custody can make their child live with them.
If a child is living with one parent then that parent has sole physical custody and is termed as the custodial parent, Angelina in this case. The other parent is called a non- custodial parent and has the right to visit his or her child.
Court normally does not hesitate to give sole custody to one parent if the other parent is deemed unfit.
Here, it is easy for the court to decide to give custody to Angelina as there is evidence against Pitt for drinking.