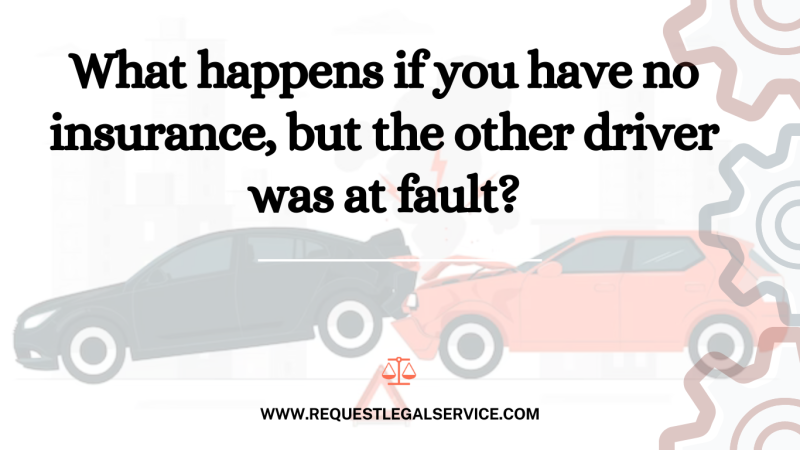 Car insurance is mandatory in almost all states of the USA.
However, per a report by Insurance Research Council, one in every eight drivers is uninsured.
Driving without insurance can lead to a lot of problems, especially in case of an accident.
This article speaks of all the possible consequences of being uninsured and having an accident.
At-fault without insurance
The first case is when you are at fault for the accident and don't have insurance. This is a dire situation, and you may face severe consequences like:
You must pay all the repair and damage costs from your pocket. This also includes the other party's medical expenses because of the accident.
Your license will be suspended, and the other vehicle driver will have all the right to file a case against you.
Not at fault without insurance
On the other side is the situation wherein you are not at fault and don't have insurance.
Compared to the first case, you may not have to face such serious consequences, but you still have to face some legal challenges like
Despite not being at fault, there is still a probability that your license will be canceled or revoked.
Some states have fines for drivers who drive without insurance. You must pay the state-defined penalty amount if you are in such a state.
There is also a possibility that your vehicle will be impounded for being involved in the accident without insurance.
However, there are certain states where there is no mandate for car insurance. And in some states, there are some alternative options like bonds or deposits.
Let's look at what happens if an uninsured car meets with an accident in such states.
For example, in Virginia, it is not mandatory to have car insurance; instead, you can purchase auto insurance for $500, which allows you to claim the damages in case of an accident wherein you are not at fault.
However, you must pay over and above the coverage amount from your pocket.
For an insured or uninsured vehicle, whenever there is an accident, and you may have to claim for the same, it is better to have an attorney by your side.
Some of the main reasons you need one:
An attorney would know all the processes of dealing with a car accident.
Also, considering that different states have different laws, it is even more suggested to have an attorney to know the local law and proceed accordingly.
Generally, when there is an accident, and you are not at fault, the other driver's insurance company would play on you being uninsured to reduce or eliminate the claim amount. In such a situation, an attorney would ensure you get a decent claim amount.