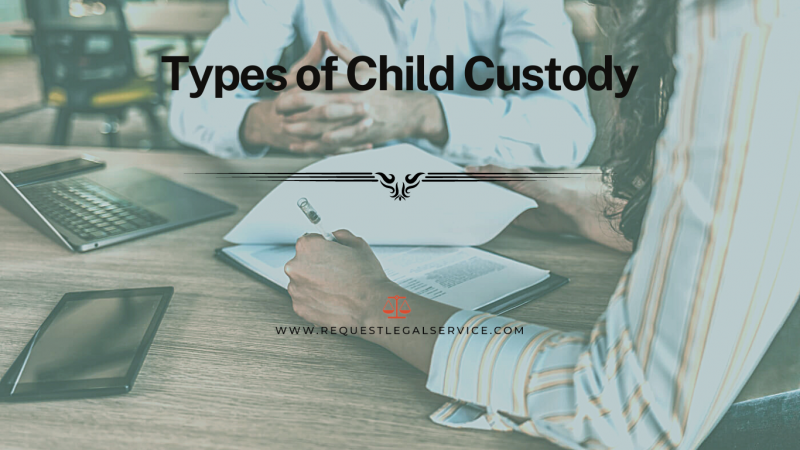 Child custody refers to the legal obligation and right a parent or guardian must look after, make decisions for, supervise, educate and control a minor kid for whom he/she is accountable. This set of laws also usually overlaps with aspects of divorce law.
The Child Custody Law in the United States of America is governed by the states rather than the federal government. However, the laws of the states are similar in most respect.
The child's best interest is the primary point for child custody after divorce.
The Law directs that the father and mother should be treated equally.
But the "Tender years of Doctrine" where the mother automatically got the rights to child custody as long as a mother is fit. Most of the state is using this doctrine.
Types of Child Custody:
Custody can be entitled to the mother or father or both. However, If it is only for one of them, it is called Sole custody.
If they both share custody, then it is called Joint custody.
There are some other types of Child Custody.
Legal Custody:
Legal custody means the rights and obligations of custody decide on the essential aspects of a child's life, like education, religion, health care, and insurance.
Physical Custody:
Physical custody of the child means where the child is living. A parent can be given sole physical custody, joint physical custody, sole legal custody, and joint legal custody or both of those by the
court.
Brothers and sisters stay together, but sometimes the court may decide to split them.
Sole Custody:
If there is a benefit for the child, then the court may decide to give custody to one of the parents; then it is called sole custody.
Joint Custody:
If the court finds a benefit to the child to give custody to both parents, joint custody shall be provided.
Role of a Custody Lawyer:
According to the U.S. Bureau of Labor Statistics (BLS), custody lawyers act as advocates and represent a party in a legal custody suit. They present evidence to support their side and attempt to convince the court that their client should earn or retain custody of their children. Custody lawyers also provide counsel before a case goes to trial.
From the above, it is very clear that A custody lawyer plays a vital role in a better life for a child, but he or she also should consider the child's interest.