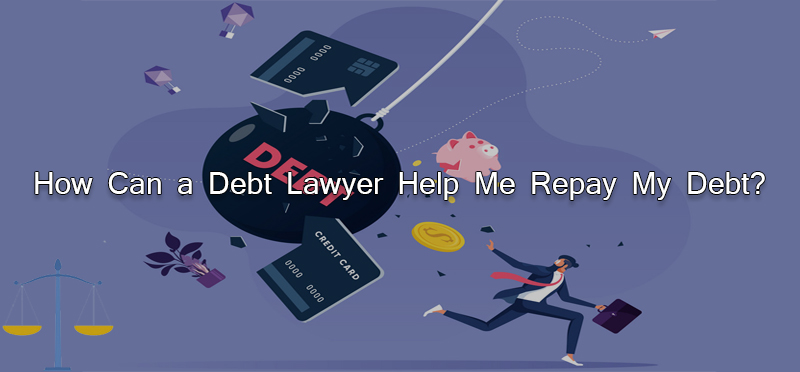 Debt lawyers provide legal counsel to help mitigate financial damages when in debt.
They help us reach a settlement where our obligations can be relaxed.
Debt settlement involves legal proceedings with creditors over many loans we transferred without collateral. These loans are usually credit card transactions, student loans, or medical insurance.
It is best if you consult a debt lawyer when faced with the following circumstances –
The debt collectors call you directly and harass you constantly.
The debt amount is overwhelming, and repayment is difficult shortly.
The creditors are threatening you with a lawsuit.
The treatment you receive from the collectors is abusive and violates your fundamental rights.
The creditors have wrongfully seized collateral, such as your car or property.
Here is how you can work with a lawyer to build a lawsuit –
1. Consult a non-profit financial counseling agency that can evaluate your situation. They assess the legal risks and compare them with your credit score and income.
2. Assemble all the debt and loan documents. If creditors approach you directly, maintain a contact log.
Also, retain any emails, letters, or text message exchanges to add to the evidence.
3. Contact a debt attorney through recommendations or lists. They can exploit loopholes in legislation that work in your favor in the court of law.
Say that the suitor filed the case is in the wrong court, or the creditors have failed to collect their dues within a pre-estimated period.
4. Draft the final paperwork with your attorney and present the case to the creditors.
Lawyers have the knowledge



Lawyers have the knowledge and credentials to support consumers struggling with debt. 

They ask the right questions and can derive any violations in consumer protection law. 

Working with a lawyer equipped with all the records help in building a strong defence case for a courtroom.