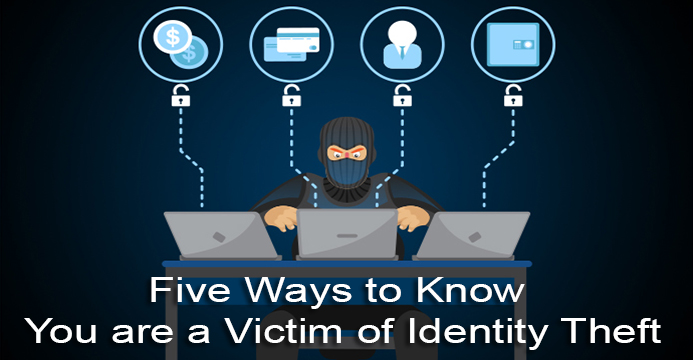 Identity theft is increasing and making life miserable for millions. Observing some of the activities can tell that your identity is compromised, and you should take action.
Following are the incidents that can warn you about identity theft:
If you get the Equifax, TransUnion, or Experian reviews showing your credit rating has been degraded, it is time to consider that somebody is fiddling with your identity.
If you get astronomical bills for any credit card that you do not own, do not take it as a digital error but take it seriously. Some fraudsters might have stolen your personal information, email id, opened an account in your name and address, and enjoyed benefits, making you liable to pay.
Again if you are suddenly getting regular calls from some debtors asking for payment for the transactions made by you using an account that you never opened, be sure hackers have stolen your identity.
If you notice your mailbox is not getting essential mails, either physical posts or emails, it may so happen that somebody is fiddling with them. It is time to understand that you are a victim of identity theft.
As you go on to file your tax returns and find that it has already been submitted, be sure some imposters have filed the tax using your social security number or SIN.
Stay alert of these trends and do the needful.
You can connect to a Canadian legal service provider to help with your identity theft issue. https://www.requestlegalservice.com/category/category/identity-theft-canada/
Source: https://www.legalline.ca/legal-answers/identity-theft/