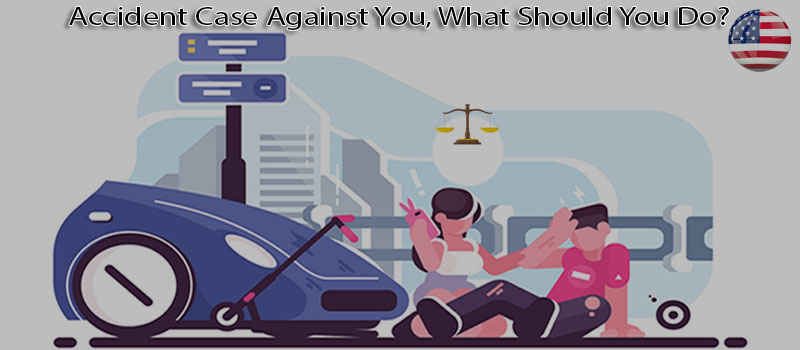 Statistics indicate accidents kill more than 90 people every day. They are devastating for the injured and the guilty. 

Being responsible for another person's injury leads to several complications, including being sued. 

It becomes more stressful once you are at fault, and your incident is a direct consequence of your actions.
The injured person has the right to sue you for compensation covering their medical bill, property damage, and other miscellaneous charges.
However, in your defense, you can counter the claims by proving you were not at fault or involving your insurance company in taking over.
When and how can a plaintiff sue for injuries?
Fault states are US states where the drivers are accountable for any injuries or damages sustained by the victims due to irresponsible behavior.
Hence, they can sue you for the damages, claiming you acted disorderly.
Usually, state authorities investigate accidents and assess the event leading up to them. Photographs, witnesses, and injuries collectively form the basis of the case.
Also, do not plead guilty to the accident, as the victim is generally partially responsible. Hence, you bear full responsibility.
How do insurance companies help in your accident case? 
If you injure someone at home or work in an accident, notify your insurance company immediately.
Your insurer takes up the case and opens a file. They conduct investigations and cover you even for minor accidents.
However, before reporting the accident to your insurance provider, it is hard to predict how it will change your rates. But involving them is critical to protect yourself from a lawsuit.
Your agent connects you with a lawyer for your legal consultation and representation.
The plaintiff must file a case within a stipulated period following the time of the accident; else, the law voids their claim.
What to do if the insurance company fails you in your accident case?
If insurance companies cannot resolve your case, the accident case usually moves to court.
Every lawsuit has two parts – liability and damage.
The former refers to the party responsible for the accident, while the latter means the injured incurred.
Both parties conduct discoveries and reveal evidence to each other along with depositions.
The defendant can also request a medical examination of the plaintiff to assert the degree of injury.
The final report includes the medical test results, transcripts, and other relevant documentation and opinions framing the entire case.
Get in touch with legal experts.
The court, mediation, or dismissal settles accident cases. Legal representation protects your rights and ensures you do not over-compensate for the incident.
Please find out more about accident lawsuits from our experts by filling out the form on our website.