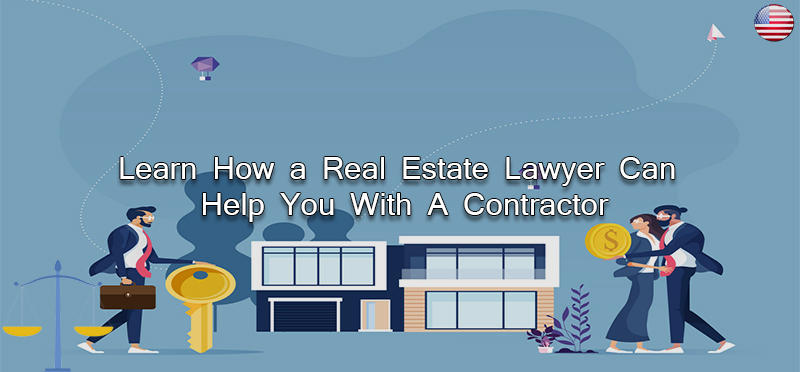 Are you a contractor and received a letter stating intent for a prior client to file a suit against you?
Learn how a real estate lawyer can help you in this case.
Well, the property cases last for years. If a client files a suit against you, it is better to approach for legal help.
However, if you hire a real estate lawyer on an hourly basis, it will cost you very high.
Instead, if you buy a legal plan, you can get a solution without your pocket burden.
How Legal Plans or Lawyers Support You In Property Cases?
Every contractor has terms and conditions and privacy policies. While you can get stuck in your clauses, the lawyer can help you find the cross-claims that work in your favor.
Not only that, but the lawyer helps you to understand the decipher that may or may not be a threat to you.
Consulting a real estate lawyer

Consulting a lawyer for your business supports you in presenting your potential liabilities in the court.
Working as per the lawyer helps you to get out of the litigation easily.
In short, you have all the support when you have a lawyer to guide you.
Of course, to receive the facility, you need to share all the correct information with your lawyer.
It includes:
Documentation.
Legal notices.
History of the work/contract.
Where you went wrong.
Points that are favorable to you.
However, to get the right guidance, you need an expert lawyer. When you have coverage under a legal plan, you do not have to worry about it.
It would be best if you raised your query, and you will get a call from a well-experienced lawyer around you.
Legal Plans Vs. Lawyers For Your Case:
Real Estate Lawyer Cost:
It is not feasible to pay $600-1000 for one hour, too, when you do not know how long the case would rest.
If you seek legal plan support, you don't need to pay a lawyer hourly cost.
Lawyer immediate support:
When you already have a legal notice in your hand, it is difficult to find the right lawyer within minimum time.
On the contrary, if you have a legal plan, you get immediate support without conducting any search.
Time:
Most of the individual lawyers try to drag the case to grab more money from you.
While seeking legal plans, you can resolve your situation at the earliest, saving both time and money.
Wrapping Up:
Are people trying to sue you? Do not panic. Get a solution by seeking help from legal advisors and lawyers.