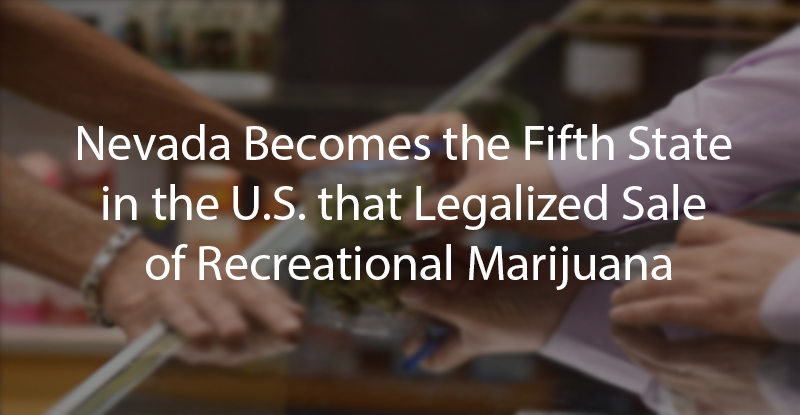 Nevada recently became the fifth state in the U.S. to legalize the sale of recreational marijuana.
The State Senator, Tick Segerblom, who was one of the prime proponents to legalize marijuana in Nevada, made the first purchase at The Source dispensary at a strip mall.
An hour later, at least 80 transactions were recorded. Many of the facilities are in strip malls, and others at neighborhood local areas in Las Vegas fashion shared by local strip clubs.
Shortly after midnight, the sales of marijuana began, and hundreds of buyers swarmed to the store. The sales touched a new high and marked the fastest turnaround for retail sales for any drug that was ever legalized by voters.
Even though there were limits as to where the industry can advertise and where people could get high, dispensaries worked without a stop to prepare for the launch.
Some of the measures included stamping labels on pot products, added security, stocking up on shelves, and installation of new checkout stations.
It's noted that some dispensaries had ATMs inside as only cash transactions were acceptable for marijuana.
Excited Locals and Tourists Beeline to Dispensaries
Hundreds of people instantly lined up outside dispensaries, which were open past the dawn.
There was a frenzied crowd all waiting to buy the drug; some quoted using marijuana for health issues such as relief from pain, getting sleep, coping with stress, etc.
The sales went up till the morning. The dispensaries made sure to provide pamphlets at checkout stations about consumption regulations.
Various stores over the Las Vegas region provided live music, valet parking, free water, and coveted promotions for the valuable product, which was bought by veteran consumers, youths, and even retirees.
Some dispensaries also spread the word over social media to draw buyers to special events such as a raffle for free pot for at least a year, while others had a free give-away offer for the first 100 customers.
Regulations about Marijuana Consumption in Nevada
As per the statistics, tourists will make about two of every three purchases for recreational marijuana in Nevada.
However, people can use this drug in private homes only, as consumption of the drug is still illegal in public, including hotels, Las Vegas Strip, and casino floors.
Also, only 21 years and above with a valid identity proof can purchase up to an ounce of the pot. Those who violate these regulations can face a fine of $600.
Nevada now joins Oregon, Colorado, Alaska, and Washington in allowing adults to purchase the drug, which still stands banned by the federal government.