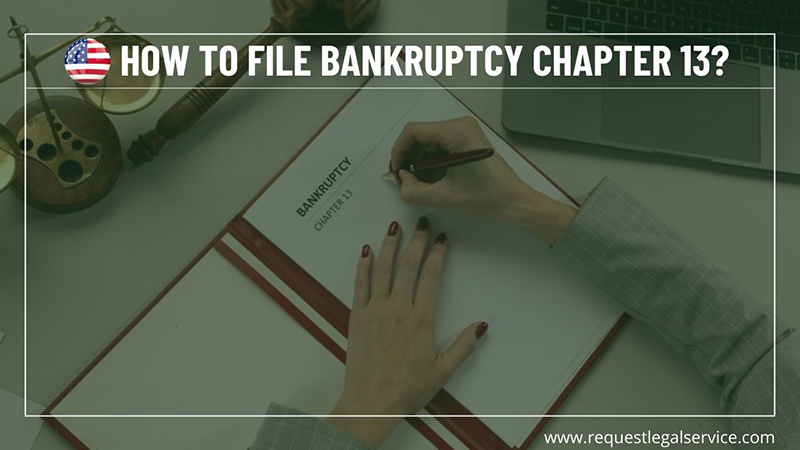 Note: The following data is compiled from various resources. It should be considered informational data. 

To better understand your case and requirements to file bankruptcy, you should consult with an attorney.
What is chapter 13?
Chapter 13 bankruptcy is the reorganization bankruptcy that usually works for individuals to repay their debts. 
Court asks you to develop a repayment plan that covers all or most of your debts.
Chapter 13 is also known as the wage earner's plan.
What is the eligibility for Chapter 13 bankruptcy filing?
Any individual, even if self-employed or operating an unincorporated business. 
An individual's unsecured debt must be less than $419,275 and secured debts of less than $1,257,850.
How much time to make the payment?
You propose a repayment plan to make installments to creditors over three to five years.
Are your assets protected in chapter 13?
Your assets are protected from foreclosure and repossession while you repay your debt.
Can you file bankruptcy yourself?
You can go through the paperwork and court process yourself without an attorney. 
However, It's complex and tricky. So you have to be careful and precise. It's wise to consult with an attorney.
Can you file chapter 13 online?
A lot of the paperwork and educational requirements can be done online with help from a bankruptcy attorney or a non-attorney bankruptcy petition preparer.
However, meeting with creditors and pleading with your case in court hearings must be done in person.
How to file chapter 13 bankruptcy?
A chapter 13 case begins by filing a petition with the bankruptcy court.

You must also file a certificate of credit counseling.

You also file a repayment plan with the bankruptcy court detailing how you will repay your debts.

File schedules of assets and liabilities; a schedule of current income and expenditures; a schedule of executory contracts and unexpired leases; a statement of financial affairs. Fed. R. Bankr. P. 1007(b)

File a statement of current monthly income.
Bankruptcy Filling Fees



The courts must charge a $235 case filing fee and a $75 miscellaneous administrative fee. 





However, they may be paid in installments with the court's permission.
Source :
https://www.uscourts.gov/services-forms/bankruptcy
https://www.law.cornell.edu/rules/frbp/rule_1007