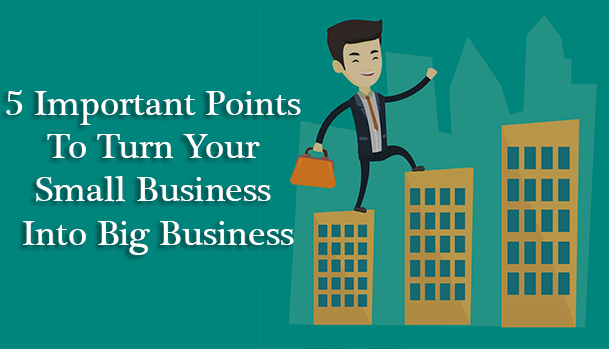 There is a difference between running a small business and successfully running a small business. Every 8 out of 10 startups fall down in just 2-5 years of there birth. Just because they didn't concentrated on the most important key points of making a small business into big business.
Well let's back to your business and look to following few success points pragmatic enough to change your approach of managing business.
1. Concentrate on product quality, not its look.
You cannot fake quality. You can try but it doesn't work for long time. People will pay more if they get quality rather than paying less for low-quality product. Quality is tangible. Focus on quality and you transform a one time customer into a long time buyer.
It's also a great marketing technique, customers love to talk about quality products with others and feel proud to show quality products. Just remember, this is internet marketing time, information flow in few seconds and social media is the key performer of this marketing. Few good or bad reviews can change your business destiny and that's too in no time.
2. Concentrate on customer service.
Fast reply make you trustworthy and indeed make fast revenue. How do you feel when you call customer care and you need to wait? Don't we just frustrated when customer service call/chat takes much longer than necessary? Yes, we do and so your customers.
Your customer should feel valuable when they communicate to your business. Customer is God, and God should not served with bad experience. Bad like following British Airways response to Hasan Syed when Hasan lost his baggage and this has been seen by astonishing 76,000 twitter users. What a damage to BA. duhhh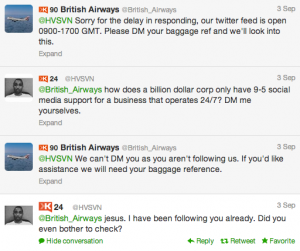 3. Keep looking for cost-cutting
Every penny counts and it goes further in small business "Every penny saved is every penny invested". The more you save, the more you can invest in your business. Cost-cutting is not that simple but it can make a big difference to your business. You should keep eyes on methods to reduce expenses. Try to find cost-cutting measures like
Sharing office space
Lowering salary
Energy-saving appliances
Less use of paper
Leverage social media marketing instead of paid marketing
4. Improve your product
No matter how good is your product there is always room for improvement. Focusing on new and innovative ideas to improve product moves your business to front line.
Listen to your customers, ask their requirements, get feedback and provide them what they need. Improving your products time to time helps you to keep your audience engaged.
5. Try to retain high-quality customer
Customers come customers go, that's common but there are few customers that can bring you money on regular basis, put down your operating expenditure and pay the bills. There are always some high-quality customers who don't want to keep searching for sale, discounts.
These loyal customers can always buy your products if you keep their plate full with quality and good customer service. Give them great customer service, put them on priority, listen them and make sure you contact them regularly. Retaining high-quality customers can bring you revenue on regular basis and keep you stress-free in bad days of business.